Crimson Peak review
Violent, haunted, gothic romance
Acclaimed Mexican filmmaker Guillermo del Toro (Pan's Labyrinth, Pacific Rim) spent the better part of the last decade working on colossal fantasy and science-fiction film projects. He directed two Hellboy films and a Blade sequel in the comic book spectrum as well as Pacific Rim for sci-fi blockbuster fans. Not only did del Toro receive an Oscar nomination for writing Pan's Labyrinth, but he also co-wrote all three films in Peter Jackson's epic Hobbit trilogy. After briefly reacquainting himself with horror in 2014 for his television series "The Strain" for the first time since The Devil's Backbone in 2001, the writer/director/producer fully commits and dives head first into the genre with his latest major motion picture, Crimson Peak. Packed with a cast of rising, well-known performers, aesthetically-pleasing sets, haunting score, and unforgettable images, Crimson Peak overcame a predictable, prosaic third act to become a well-paced, shining reaction to the call for more feminist storytelling.

Del Toro prefers to call his newest film a "gothic romance" over horror despite the inclusion of a haunted house. A greater mystery unravels beyond the terrifying hauntings because the specters present the clues. Protagonist Edith writes a short story where "the ghosts are a metaphor," reflecting the overall plot of Crimson Peak. This R-rated ghost story falls more in line with classics like The Shining and The Exorcist than today's studio gore-fests. Not many R-rated horror/ fantasies take place over 100 years ago with excruciating attention to detail.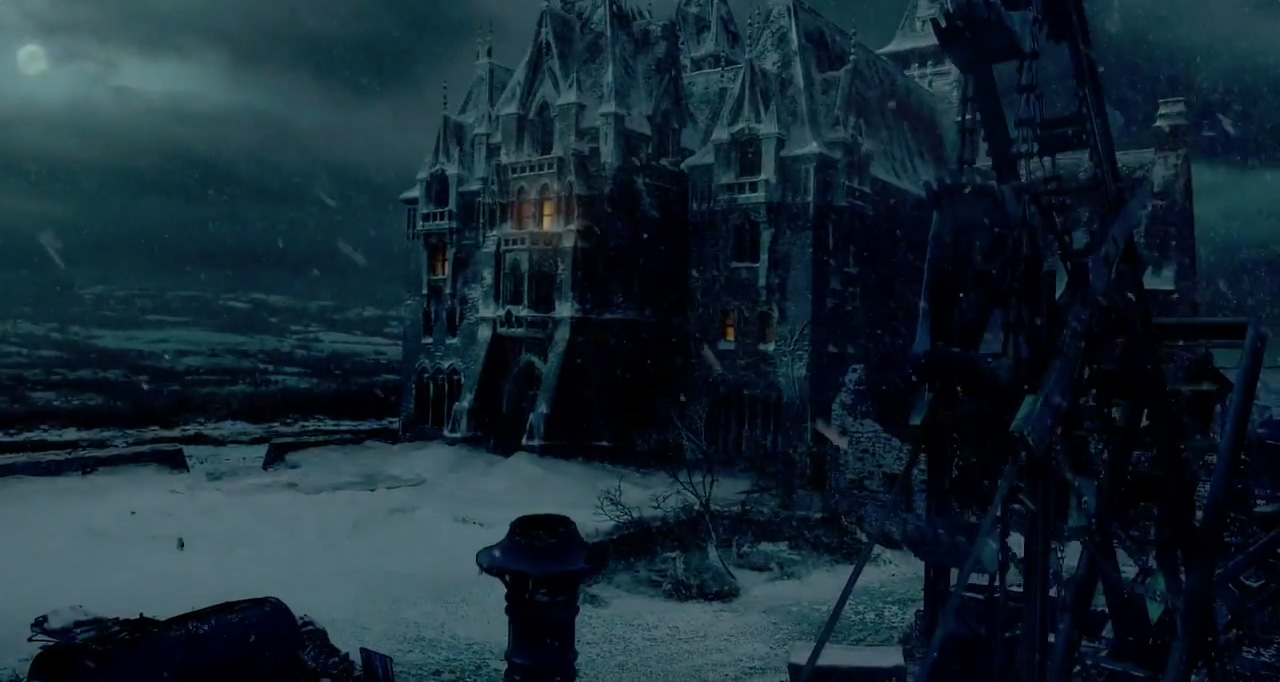 Mia Wasikowska (Alice in Wonderland, Stoker) stars as "Edith," a young woman with psychic sensitivity who begins the film working at her father's prosperous business. Wasikowska continues her string of independent, strong-willed performances reminiscent of Meryl Streep at the same age. Despite serving as an asset to her father's company, she enjoys reading and writing fiction—optimistic for a publisher to accept her work. Del Toro presents Edith with two men fighting for her affection, but the postmodern twist occurs in the fact that she doesn't need a man, necessarily. Tom Hiddleston (Thor: The Dark World, Only Lovers Left Alive) co-stars as Edith's whirlwind romantic interest, "Thomas Sharpe," an English Baronet looking for backers to fund plans he drew up for an invention. Two-time Academy Award nominee Jessica Chastain (The Martian, Interstellar) plays Thomas' older sister "Lucille," a talented pianist joining her brother on his American business trip. Charlie Hunnam ("Sons of Anarchy," Pacific Rim) plays Edith's family doctor, the other romantic interest who shares suspicions with her father of the travelling Sharpe siblings.

After a family tragedy strikes, Edith stays at the titular Sharpe family home in England and the strong feminist influence manifests. Even the ghosts haunting Edith at Crimson Peak are solely women, her late mother included. She quickly realizes Thomas never sticks around for long and is of no assistance anyway when he shows up, while her other romantic interest merely digs up leads across an ocean. Simply put, the protagonist understands she must take matters into her own hands if she wants to survive Crimson Peak because the only other character, Lucille, slowly reveals herself as an antagonistic presence. Women play protagonist and antagonist in Crimson Peak, a rare occurrence for any Hollywood-funded production and turning out well on even fewer occasions like The Devil Wears Prada, Mean Girls, The Cabin in the Woods, and even Dredd (if Cassandra Anderson is considered the main character), for example. During the climactic conflict, protagonist and antagonist bear most of the action while one male character cowers helplessly because he's hopelessly torn between both feminine influences, refreshingly rendering him useless.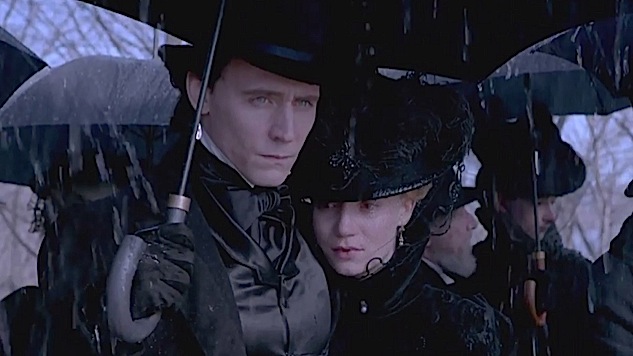 Keeping in tradition with each del Toro production, the set decorations of Crimson Peak look spectacular, making viewers wish they could step into the screen and visit this creepy, dilapidated, spirit-infested castle. The filmmaker tells a story in Victorian/ Edwardian England with refreshing, unmistakable feminist influence to create the peak movie-going experience despite a predictable conclusion and plot. Four up-and-coming movie stars lead a new style of horror film where the ghosts and frights serve the greater story instead of becoming the story itself out of pure shock value.


Keywords:
crimson peak, crimson peak review, guillermo del toro, mia wasikowska, tom hiddleston, jessica chastain, charlie hunnam, gothic romance, horror, feminist